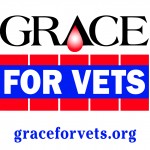 Jerry's 23 Car Wash is pleased to honor our veterans and service personnel by annually participating in Grace for Vets program.
Grace For Vets is a united front of car wash operators that provide a FREE CAR WASH to veterans & service personnel each year on November 11 to honor their past & present service to their country. The program continues to grow and expand its reach of honoring military service each year as additional car washes register under the program to give FREE washes. Currently there is participation from all 50 United States, and three other countries, Canada, Australia and New Zealand.
We are proud to be part of an industry that gives back & supports our military. We thank all veterans and service personnel for their dedication and sacrifice!!